First big international tour
You may have seen quite a lot of memories from our light show tour in Finland and Sweden on our social media lately. This was a very difficult and life changing contract for several reasons. Why? Read the first part about our first, really big international show tour.
#

travel experiences
3 minutes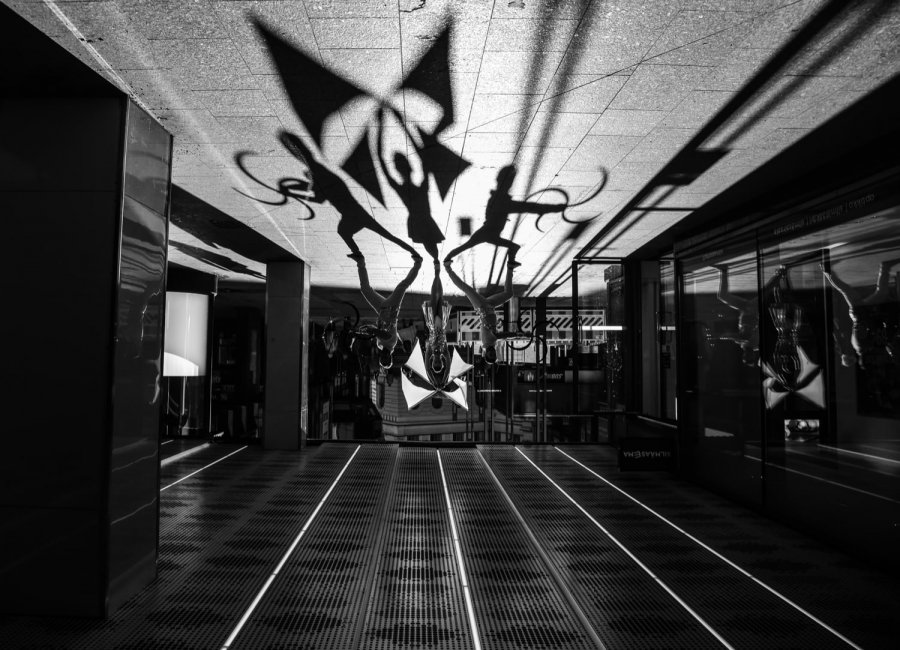 The original brief was:
"One 20-minute long light show combining LED and black light effects."
Right. Now you're probably thinking. 20 MINUTES??? YEAH. We tried our best to explain to the client that a shorter light show would definitely be more impactful, but he was adamant (do you want to know how the show turned out in the end? Wait for part two of this article, it's funny).
After we signed the contract
What was it like in our heads when we learned about the contract:
Ad1) They requested 8 people for 5 weeks. We had a total of 4 core members at the time, one of whom couldn't go due to school commitments and one very potential member, but still a newcomer. That means we were already minus 4,5 people when we started. 
Ad2) We had a lot of experience in the Arab market, but the cruise ship entertainment area was completely new for all of us.
Ad3) We had been in the market for about half a year at that time and we were far from having all the equipment and costumes needed for the event.
Ad4) We had two months for preparations, during which we already had a lot of confirmed shows and two big premieres, planned just to get everything done without having to work nonstop.
PANIIIIIIIC
Well, fortune favors the bold, right? We were fully immersed in the preparations. And there was plenty to do.
Challenge 1: ARTISTS
We had lots of ideas about who we wanted to approach and work with. In the end, great artists Monika, Ester, Dave and Martin joined the team. Matěj (our newcomer) put everything into training and it was no exception that he trained 5 hours a day, 7 days a week. He even quit rehearsing the great musical Galileo for this opportunity. He showed great determination and his progress has been tremendous (well done Maťo!).
So the team was complete, but there was a catch. They had never seen each other and in a short period of time, we had to make them work together as a team. They had to give the impression that they shared the same stage for years. But we will talk more about that in part two of this article.
Challenge 2: CHOREOGRAPHY
Terezka threw herself into creating the required performance. Both teams had to have virtually identical light show. Given that we pride everyone's individuality, she had to prepare a performance similar yet different, so that everyone on stage could showcase their best.
Challenge 3: EQUIPMENT
Remember how we said we were roughly six months on the market? We bought all the equipment we needed for one team. But we needed two teams here!
Michal (Majčíííček, Majký, ...) started buying all the necessary equipment. Also a challenge.
Not only do you need a six-figure sum (CZK) to pay for it, but you need to convince all the manufacturers that they have to get it done fast as hell. So a big thank you to Light Toys and Lightrix for their helpfulness and speed. They're pros.
FUNNY STORY: 
We wanted to include Gangbangs in the show (he. Sorry. We mean Buugengs, of course O:) )
Martin had his own, so Michal was tasked with buying a pair. No problem. On the LightToys online store, he picked a buugeng product and he needed two, right. So he put it in twice. He ordered and paid for it, and stopped thinking about it because of other worries.
The more he was surprised when he unwrapped the package and there were four - two pairs - of buugengs instead of two. He hadn't realized that one buuegeng wouldn't do much and that the toy was automatically in a pair.
It was a beautiful memory, when Michal was so ashamed and the rest of the team was rolling on the floor laughing. 
Challenge 4: COSTUMES
Eight costumes in a flash. Yes, it would be quite easy - draw the design, make the cut, find a seamstress, and off we go. But that wouldn't be the case with Terezka. Her creative soul was pushing her to make the costumes of her dreams, but unfortunately, working with new materials caused the time estimate on one costume to be completely out of whack (whoops).
When things get tough, you get to know a person's character the best, and we soon learned that the team we chose was full of guardian angels (thank you again!). Intensive training during the day and in the evenings, we all spent time together at the residence making costumes. Everyone focused on the part they were the best at (that's how we discovered the hidden talent of our guys - they were best at braiding Kanekalon hair for the headpiece. Who would have thought, right?). The seemingly impossible became a reality and in those few days, the group became the Team with a capital "T".
In conclusion, just a reflection. I'm sure you will face similar challenges to our first big international tour in your lifes. And you may be even less prepared than we were when we signed the contract.
You may think we took an unnecessary risk. And that was probably true.
!! BUT !!!
If you have great motivated people around you, if you have enough faith, determination, dreams and goals, when you're not afraid to step out of your comfort zone and sacrifice your comfort... When you want it 100%!!! Then you can do amazing things.
We knew we had all this, so we were confident we would be ready. 
After all, they say the world belongs to those who won't shit themselves.
This article was originally supposed to end with a successful check in at the ship's cabins, but it is quite long already and we have so much to say.
So let's break it up! We've introduced the basic challenges we faced, and in the next part of the article on Finland, we'll describe how we handled them.
Wondering how it all turned out?
Do you enjoy this kind of article? Let us know! Your feedback is important and we don't want to write about something you're not interested in.
If you haven't seen photos from this show tour, check out our Instagram, and we'll be happy if you start following us on Facebook and YouTube.
And if you confirm your newsletter subscription, you'll never miss an article again.
Do you like the article? Share it with those around you
About the author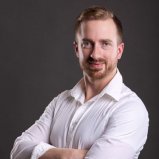 Michal Halačka
He has been in the world of show business since 2008. He has performed in more than 700 shows on three continents. During his career, he has become the vice-champion of the Czech Republic in fire performance and represented the Czech Republic in the International Juggling Association. Since 2015 he has been an actor at the Hybernia Theater. He is also a moderator who has been through several Czech radio stations and is currently a freelance. He is co-owner of Aliatrix, where he is not only the CEO but also co-creator of some big projects.
---