A bespoke horror light show for Prague Halloween Festival
Read the article about our cooperation with Prague Halloween Festival. The event that has been selling out prestigious clubs in Prague every autumn.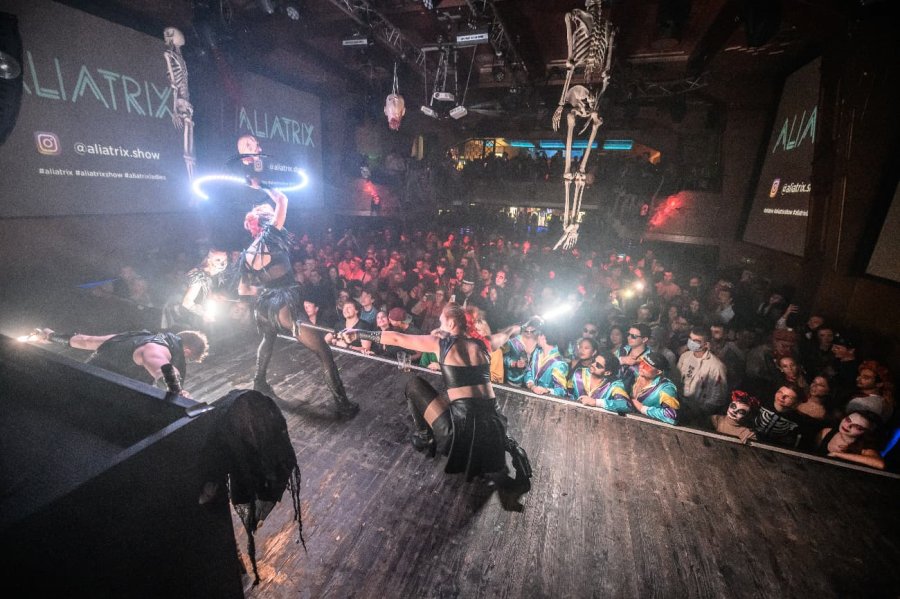 Prague Halloween Festival - the event that sold out Roxy club in Prague in its first year. Aliatrix has prepared a horror show for this party that combined dance, dynamic rock music, modern light effects and themed projections.
"A short, punchy and spectacular light show that will make visitors go wild for the rest of the Halloween party."
That was the request from the organizer of a new event called Prague Halloween Festival.
We had 10 days to come up with the whole concept and the whole team had to put everything not only in creating, but mostly in training and production.
The show included LED decorations (2m high - LED programmable bars) that added dynamics to the stage and highlighted the dominant DJ table. Also dance choreography of 4 performers, displaying the event logo directly in the performance and thematic projections. Those were not only on the main stage screen, but also around the perimeter of the hall, thus achieving a dynamic effect and spatial experience for the audience.
Great emphasis was placed on conveying a wild atmosphere to the visitors, who were below the stage and the performers could interact with them directly. The performance lasted 8 minutes and took place immediately after the announcement of the most creative masks to get the visitors back into the party dance mood.
Prague Halloween Festival 2021
We are glad that both the audience and the organizers were satisfied. Prague Halloween Festival is not taking place this year due to coronavirus measures, but we are already looking forward to next year's festival, which will take place the last weekend in October 2021.
Soak in the Halloween atmosphere of the performance photos and check out our Instagram, where we're sharing our experiences from all of our activities.
Do you like the article? Share it with those around you
About the author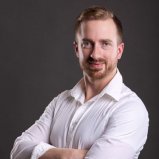 Michal Halačka
He has been in the world of show business since 2008. He has performed in more than 700 shows on three continents. During his career, he has become the vice-champion of the Czech Republic in fire performance and represented the Czech Republic in the International Juggling Association. Since 2015 he has been an actor at the Hybernia Theater. He is also a moderator who has been through several Czech radio stations and is currently a freelance. He is co-owner of Aliatrix, where he is not only the CEO but also co-creator of some big projects.
---